Wentzel Brothers Live: Step Back in Time Festival 9-18-21 
What is this Festival? 
Antique car show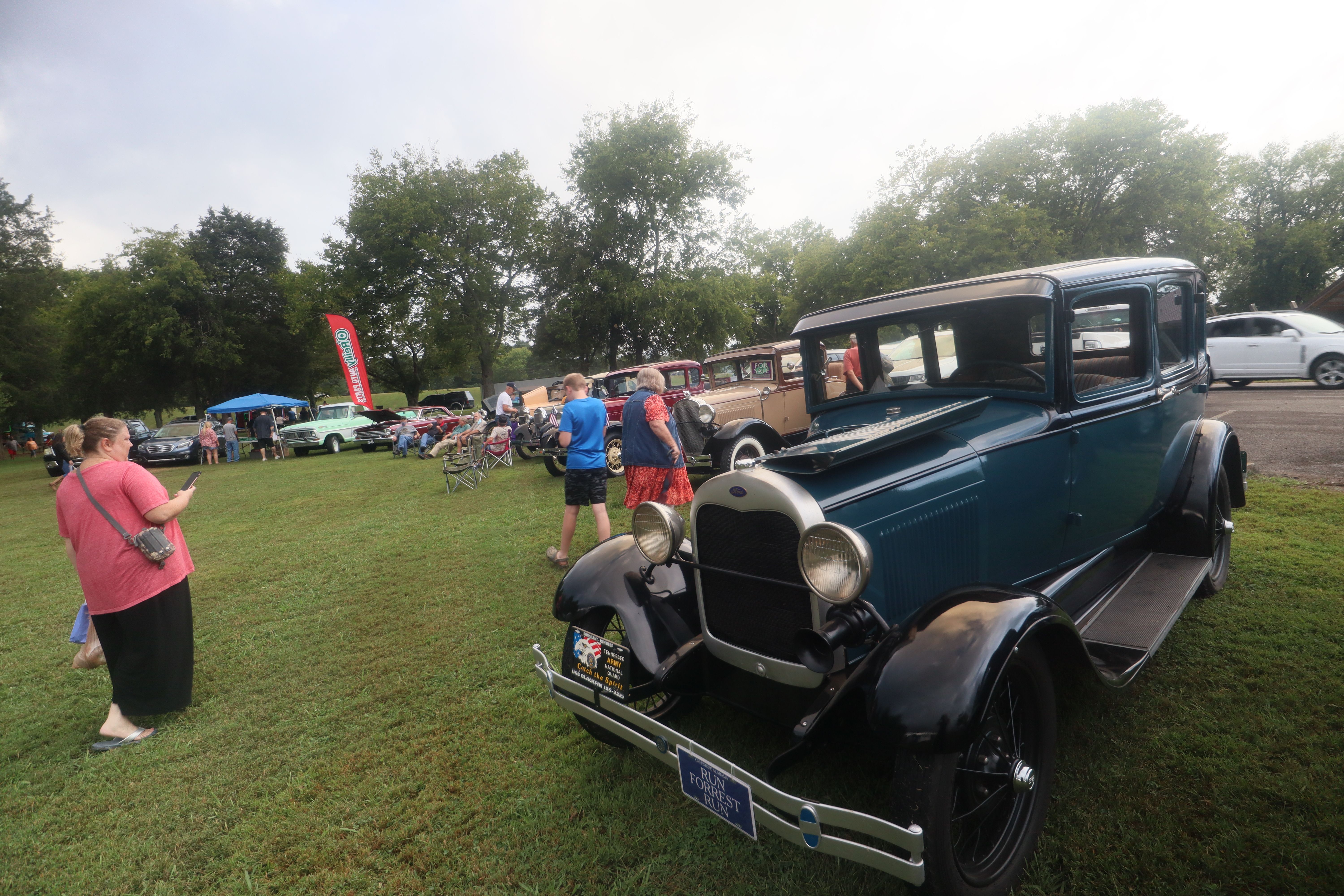 Every year, Henry Horton puts on this festival to help bring in more tourists and old culture back to the town. Henry Horton State Park is where this event is located and this is the second biggest event that we have in Chapel Hill Tn.
There were a lot of people roaming around all day!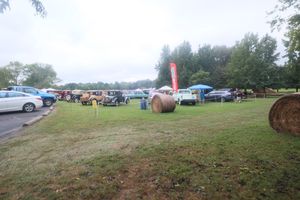 The biggest event is the Truck and Tractor Pull which is hosted by the Lion's club.  
The Wentzel Brothers have gotten really efficient at setting up!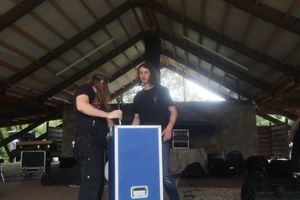 The Wentzel Brothers were scheduled to set up their sound system for the whole event, just like last year, but this year it was projected to rain, and evidently did end up storming.  
Cute little dog! He had a Spanish name which 
meant something about raising fire.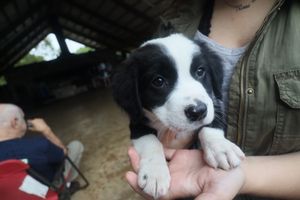 When the band showed up the park ranger wanted the band to play on the gooseneck trailer, but they ended up moving their equipment into the pavilion stage A.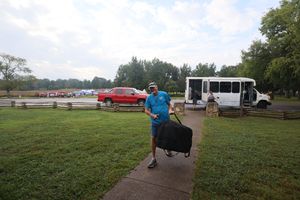 The band had help setting up the system, which they really appreciate.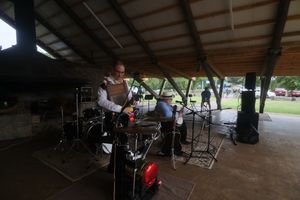 The band got the place set up right around the time to start and then the first act took the stage. 
Things to do at The SBIT Festival 
You can find homemade candles and other cool things at this festival!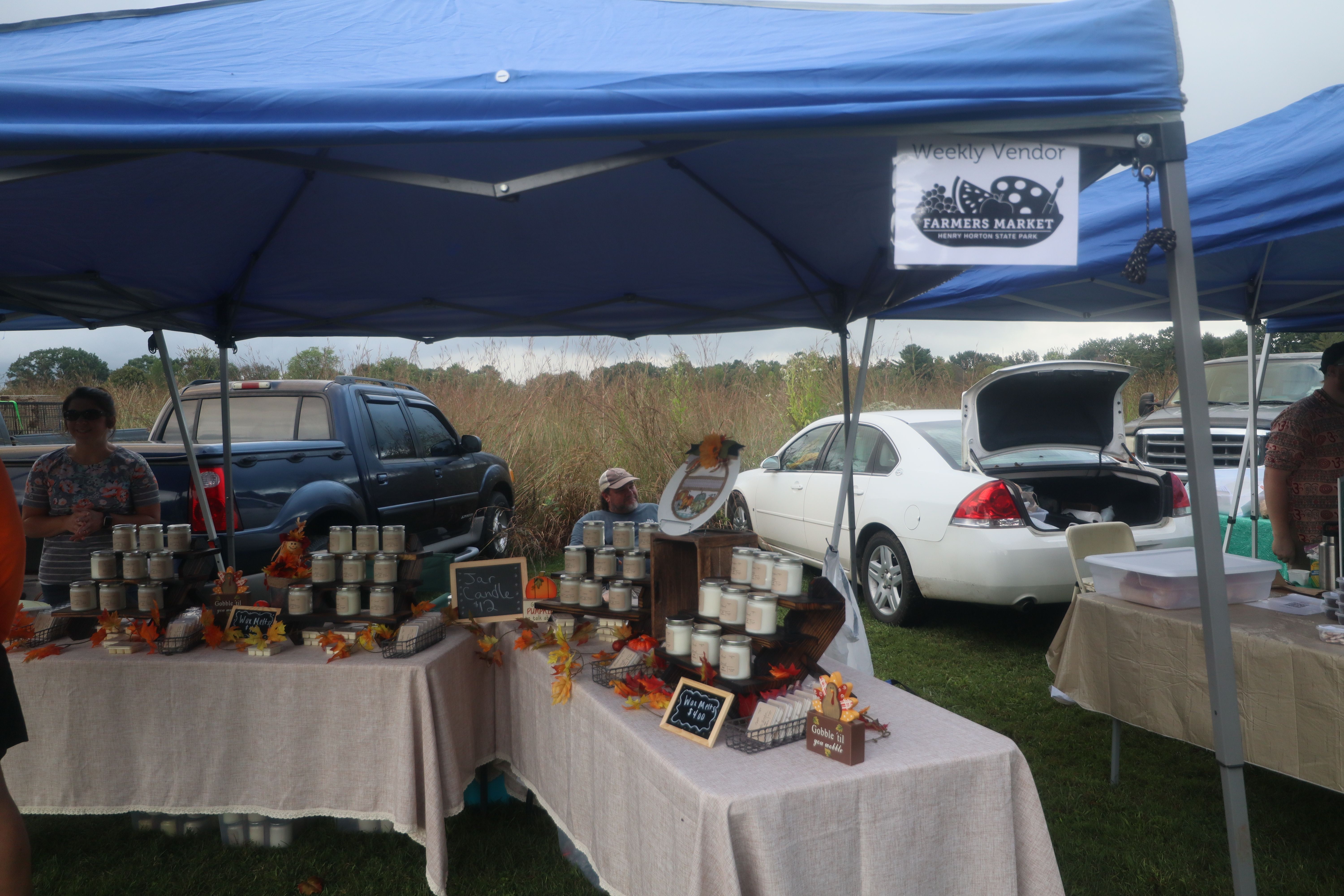 The Step Back in Time Festival is a big cultural/ artisans farmer's market type of event. You can walk around and see all the many different vendors and different activities to do like playing darts with spears and supporting local vendors.  
There are many vendors at this festival. Here are some pictures of them.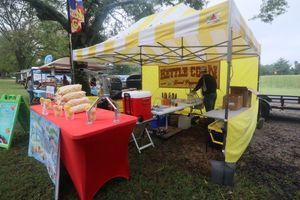 The kettle corn that you can get here was delicous!
Grumpy Gramps makes wood figures that are novelty!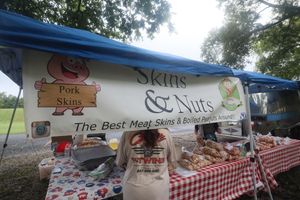 At this stand, the woman running it let me try a ranch pork rind and it was really good!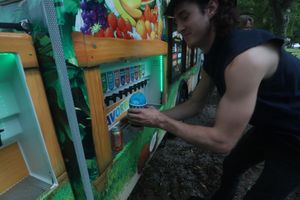 Koala Ice had multiple flavors and Sac really enjoyed their blue Raspberry
 The weather sucked >.>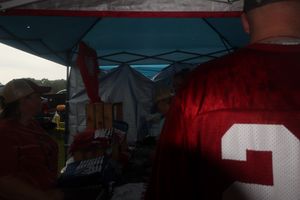 When we got the chance to walk around to look at the vendors the weather got rough.
There were some points where the rain got so bad that we had to stay under the vendors to keep the rain off and keep dry.  
       When we ended up getting to the pavilion to start to play our set, the bottom started falling out. We didn't get to play to that many people but  those who were there had an epic time! 
Thank you! 
Even though the weather wasn't the greatest, the Wentzel brothers band still put on a great show. And it's thanks to all of the support from fans and friends. We wouldn't be anything without you!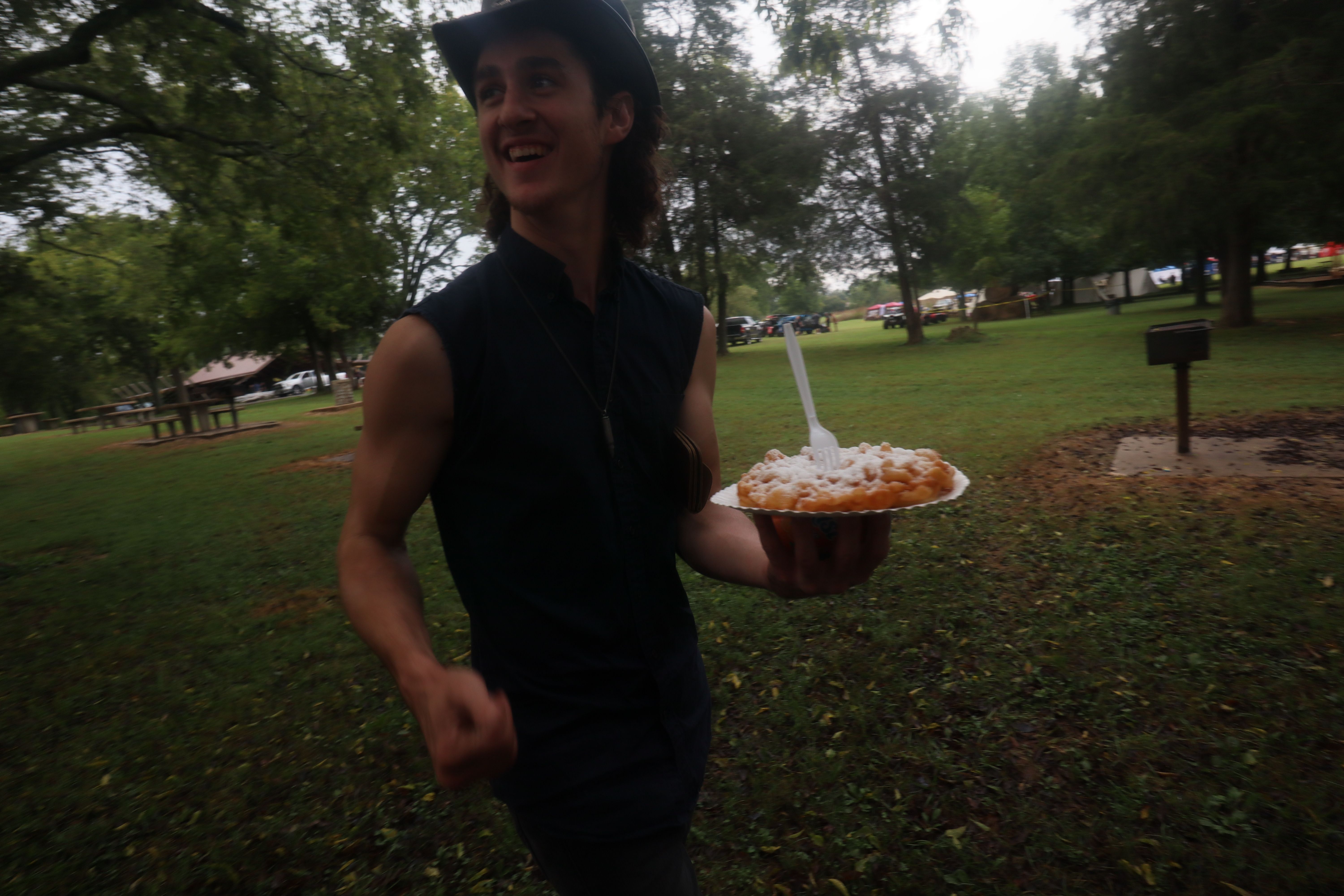 If you like this type of content please subscribe to our newsletter and follow us on social media! 
Thank you for your time 
Keep on Rocking and Rolling!